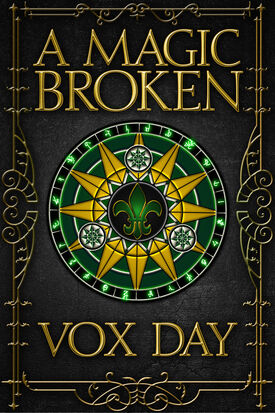 Une Magie Brisée
is the translation of
A Magic Broken
into French.
A Magic Broken is a tale of ruthlessness, courage and deceit. This novella tells the story of Captain Nicolas du Mere, an exile fleeing the death of his rebel lord, and Lodi, son of Dunmorin, a brave dwarf dedicated to rescuing his fellow dwarves from slavery. Their dangerous paths meet, but in a manner that is anything but predictable.
Ad blocker interference detected!
Wikia is a free-to-use site that makes money from advertising. We have a modified experience for viewers using ad blockers

Wikia is not accessible if you've made further modifications. Remove the custom ad blocker rule(s) and the page will load as expected.