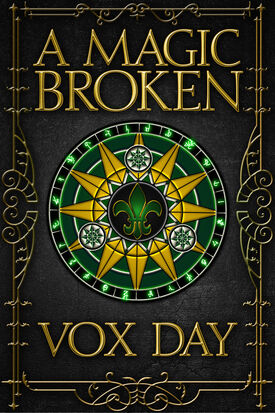 Uma Magia Perdida
é a tradução para o português de
A Magic Broken
.
Passando-se no mundo épico de A Throne of Bones, Uma Magia Perdida é uma história fantástica de crueldade, coragem e astúcia. O conto retrata a estória de Nicolas du Mere, um exilado em fuga após a morte de seu suserano rebelde, e Lodi, filho de Dunmorin, um bravo anão em busca de resgatar outros anões da escravidão. Seus caminhos se cruzam, mas de uma maneira totalmente imprevisível.
Ad blocker interference detected!
Wikia is a free-to-use site that makes money from advertising. We have a modified experience for viewers using ad blockers

Wikia is not accessible if you've made further modifications. Remove the custom ad blocker rule(s) and the page will load as expected.