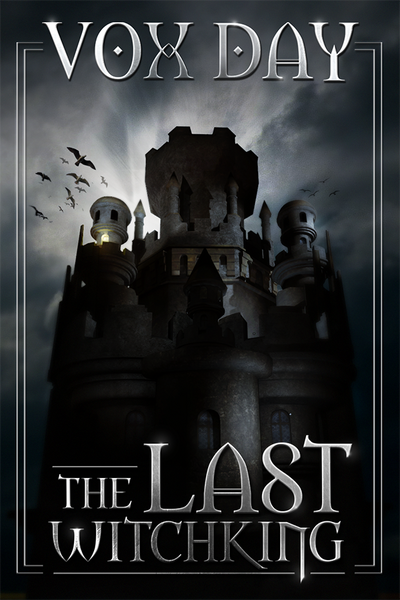 A Summary of The Last Witchking
Description
Edit
The Last Witchking consists of three stories set in the epic fantasy world of A Throne of Bones. The title story concerns the hidden heir to a fallen race of magicians, who learns his father's dark lore as he pursues vengeance against those who destroyed his people.  The second story, The Hoblets of Wiccam Fensboro, is a tale of survival and the triumph of simple human decency in the face of brutality and defeat. The third story, Opera Vita Aeterna, tells the story of an elven sorcerer and a religious monk, and how they discover that the transformational power of friendship is the highest, most potent magic of all.
Ad blocker interference detected!
Wikia is a free-to-use site that makes money from advertising. We have a modified experience for viewers using ad blockers

Wikia is not accessible if you've made further modifications. Remove the custom ad blocker rule(s) and the page will load as expected.