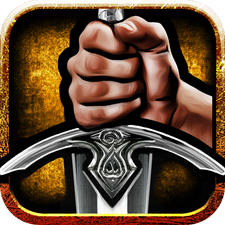 First Sword
is a combat management game set in the world of Selenoth. It is set roughly a century before the events of
The Arts of Dark and Light
take place.
First Sword
is being developed by Alpenwolf, a new game studio with 20 years of experience in the game industry. Upon release, it will be available for Android, iOS, Facebook, Windows, and web browsers.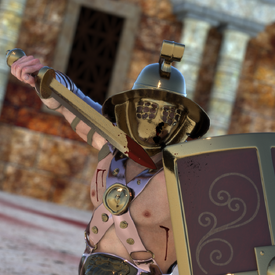 First Sword
is centered around building a stable of gladiatorial fighters and pitting them against fighters from opposing stables in arena fights. Currency is earned through combat, and can be applied to buying new gladiators, training existing ones, or upgrading weapons and armor.
In-Game Publishing
Edit
Beyond stable development, in-game currency can also be used to purchase e-books and music through First Sword's in-game store. The e-book selection will include not only the previously published novels and short stories set in Selenoth, but also new original works primarily focused on extending the world of Selenoth beyond the Arts of Dark and Light series.
External Links
Edit